About Liz Worthy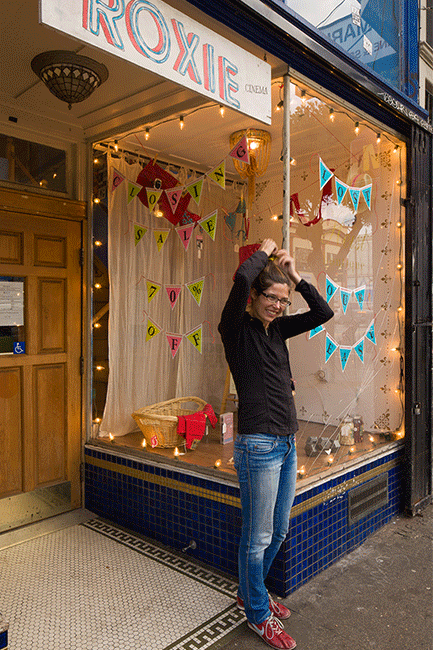 Hi, thanks for visiting!
I'm a ceramic artist, illustrator, writer and teacher. I was born in the Bay Area, grew up in Montana, and returned to San Francisco about 15 years ago.
I've exhibited my work locally at Intersection for the Arts, the Exploratorium, Google, New Langton Arts, the Roxie Movie Theater, the Lab, and Ruby's Clay Studio Gallery, as well as in China at Sanbao Ceramic Art Institute, where I was an artist in residence in 2005. Click here for my exhibition list.
My writing has appeared in a variety of places including McSweeneys, the Noe Valley Voice, and on the sides of numerous ceramic pieces. Here are some of my online publications.
In 2009, I created a writing class that incorporates elements of yoga called Bikram Writing, and have held sessions everywhere from the San Francisco Public Library to the design firm IDEO. I've also taught writing workshops at 826 Valencia. In one workshop, kids became penpals with senior citizens in the neighborhood.  I also enjoy teaching ceramics and have given workshops both in Montana as well as in the Bay Area at Creative Growth and at Ruby's Clay Studio, where I'm chair of the workshop committee.  In 2010, I taught art at Bethany Senior Center as part of a residency program.
I hold a bachelor's degree in neuroscience from Trinity College in Hartford, Connecticut. As an artist, I continue to be inspired by the scientific pursuit of how we experience life through our five senses.
I love making art that is interactive and includes personal touches. I think these elements make my work especially friendly to customization. Please get in touch if you have an idea in mind you'd like to work on together.