Covered Jar
Small Jar Maximum Dimensions: 5″ x 6″ x 6″
Large Jar Maximum Dimensions: 12″ x 12″ x 16″
This form can hold up to three drawings: one on the outside surface, another underneath the jar lid, and a third within the foot.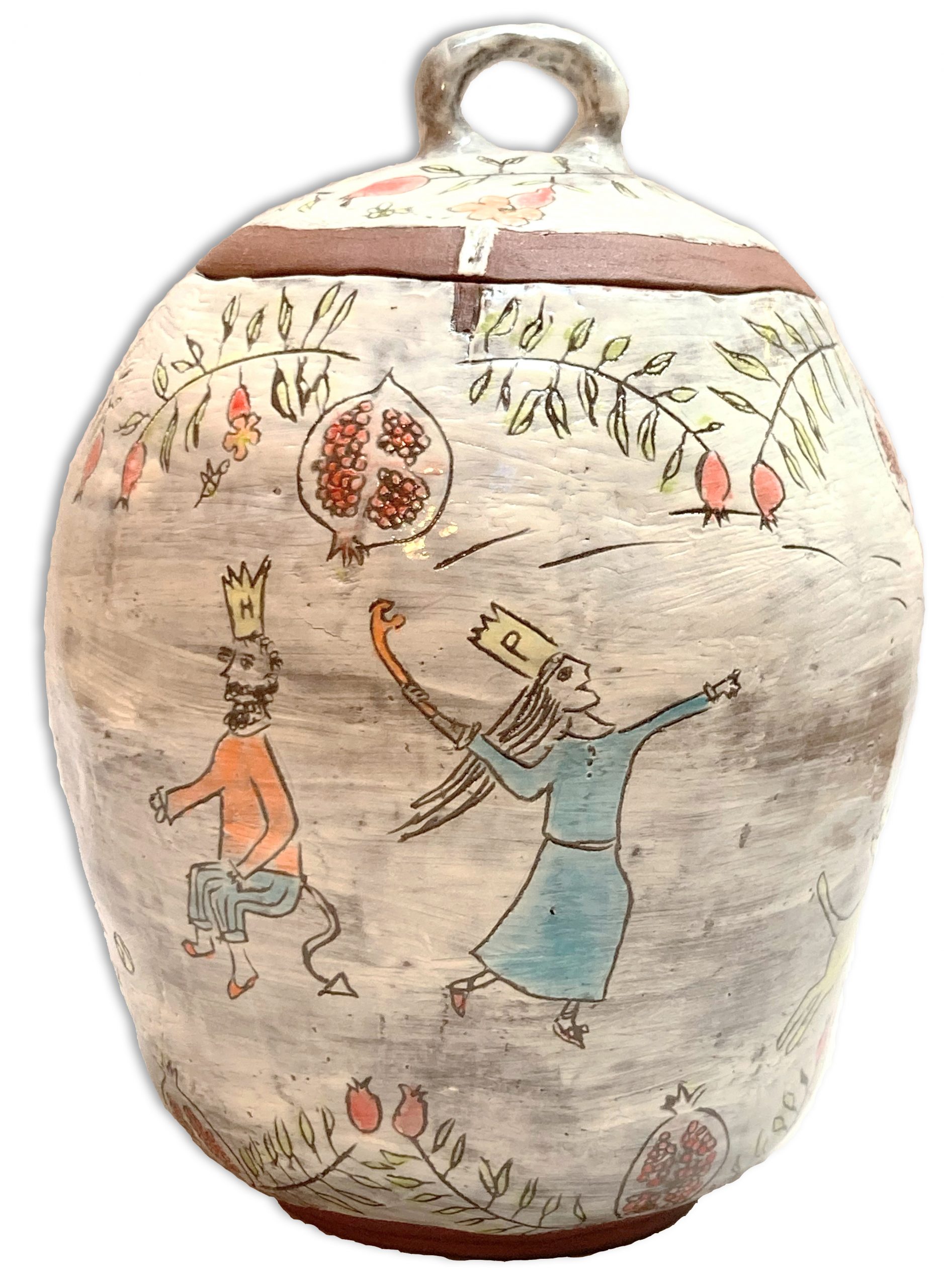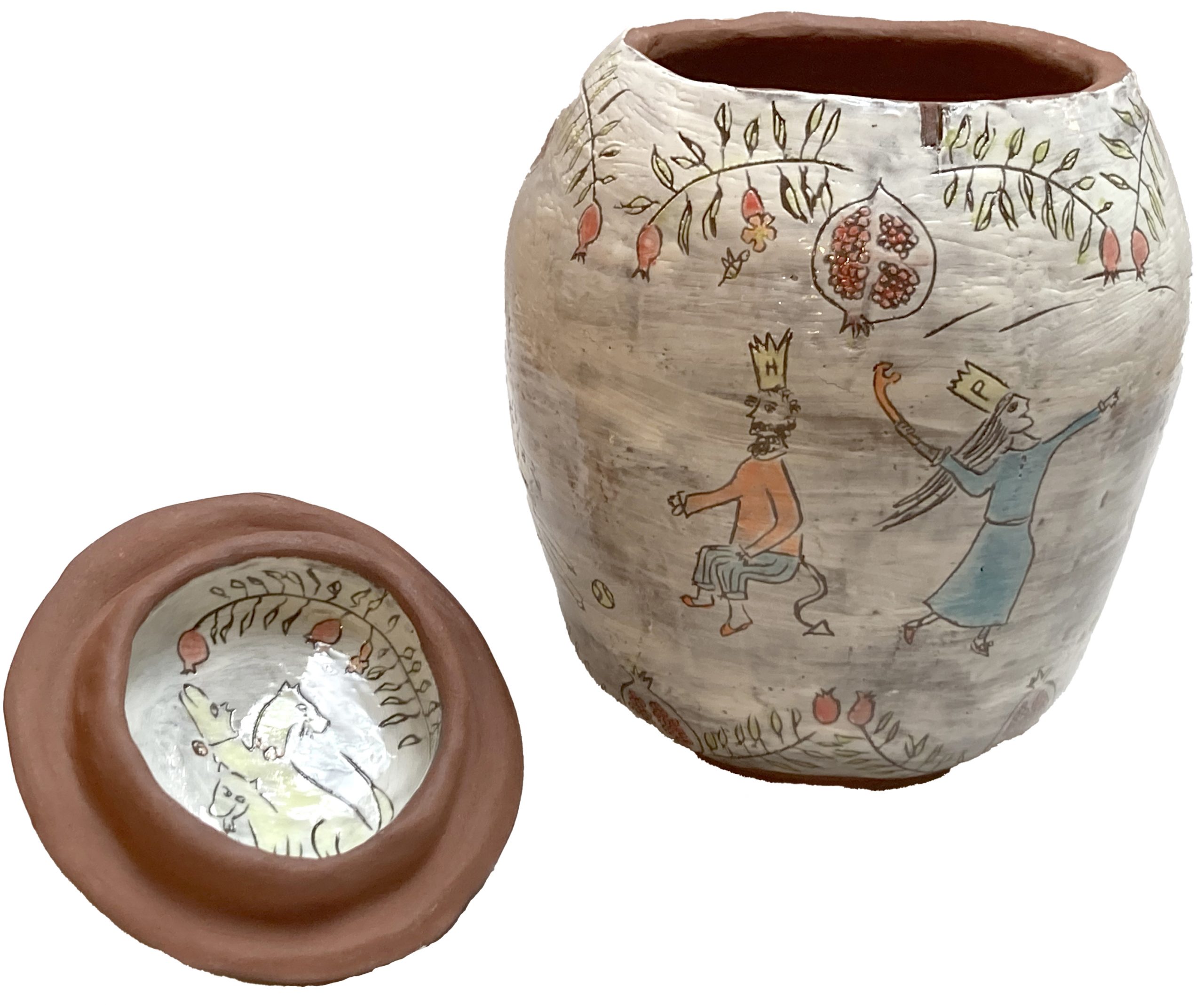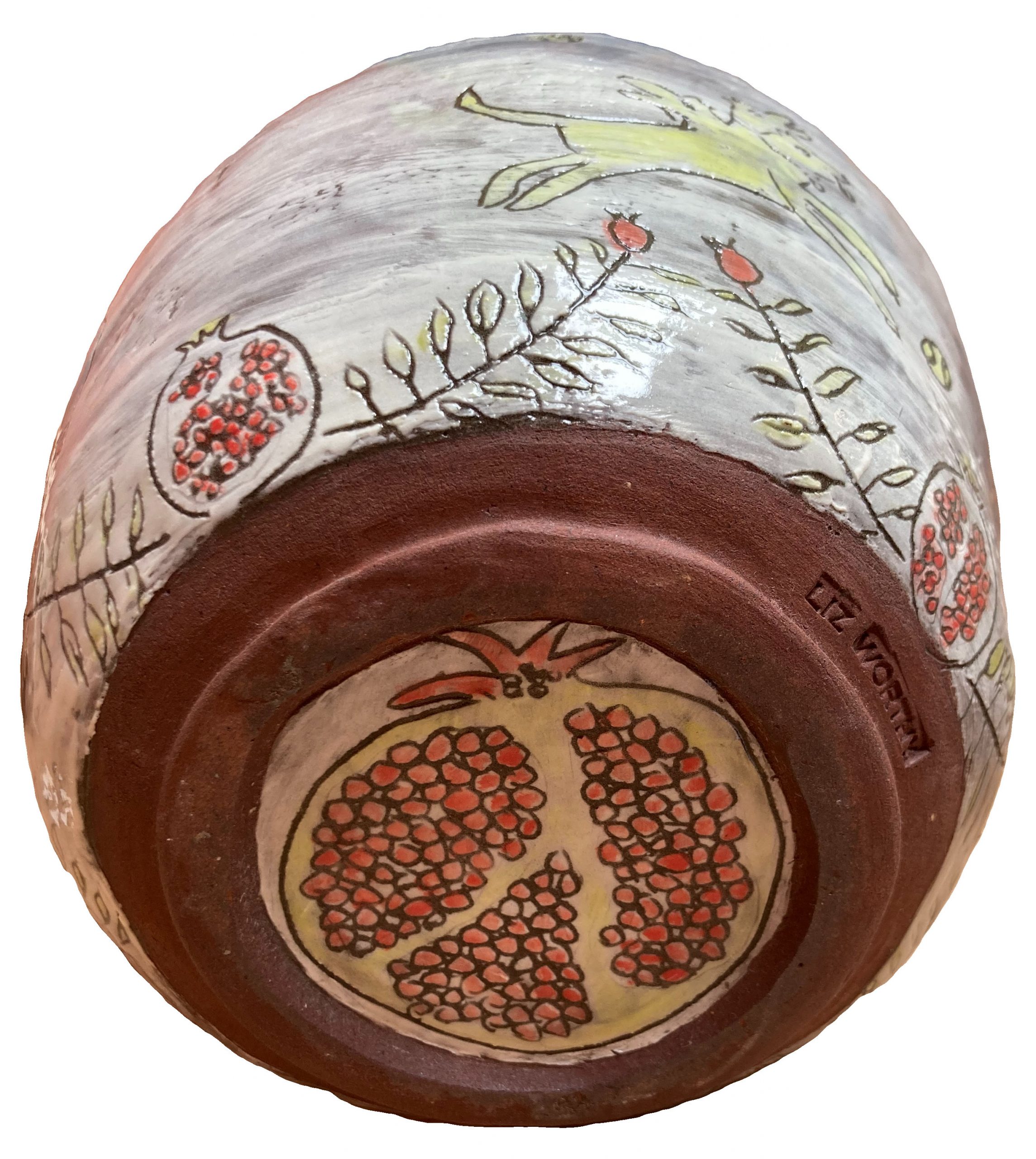 Pictured: Hades and Persephone play fetch with Cerberus on the side of a covered jar. (5.75″ x 6″ x 8.75″)
Materials: Red velvet clay body with white slip, colored glaze, and clear glaze.
Process: This form is coil-built, making its shape more variable than my slab-mold construction pieces. My default is a rough oval form, but I'm open to other shape ideas. Once I'm happy with the form, I paint a white slip over the clay and draw pictures using a sgraffito technique. I like leaving the inside free of slip and glaze to show off the beautiful red clay body. If you have practical use in mind for the jar, however, let me know as it may make sense to glaze the inside. Once I've carved the designs, I may bisque fire or if I'm doing a once-fire, continue with painting with spot colors and a top coat of clear shiny glaze. I fire in an electric kiln to cone 6, which is in the mid-fire range (roughly 1200 °C / 2200 °F). Covered jar can be made food-safe.